Sila is an advanced materials manufacturer that is committed to bringing next generation technology to market with a dynamic approach to solving some of the toughest high temperature applications worldwide. Our vision is to continuously improve plant efficiencies by introducing genuine material improvements to critical process areas. Our mission is to reduce downtime and maintenance costs by developing tailored solutions that extend the life cycle of operational assets. Our approach allows us to engineer and deliver quality products and services with the continuous focus of always providing our customers with the best possible solutions.
IS YOUR ASSET UNDERPERFORMING?
We specialise in developing custom manufactured solutions that protect and enhance your plant and process.
ESTABLISHED INDUSTRY EXPERIENCE
With over 100 years of combined industry experience, Sila has developed strong technical material and manufacturing capabilities which enables us to service a wide range of industries worldwide. Our solutions demonstrate a comprehensive understanding of how various high temperature applications perform under different service conditions. This knowledge forms the foundation of our technology which inspires progressive innovation to our portfolio of customised products that specifically meet and exceed the requirements of our customers.
A TAILORMADE APPROACH
Sila provides customised solutions from product development right through to installation consulting.
SOLUTIONS BASED APPROACH
Often we are challenged by our customers to deliver solutions for some of the most demanding process areas. Through years of research we have developed an extensive range of high temperature engineered composites and specialised refractory materials which have changed the way our customers perceive their equipment maintenance and the potential solutions available to them. With our focus on problem solving, Sila offers value that exceeds expectations when it comes to optimising production, managing risk and saving costs.
SERVICE. QUALITY. CONSISTENCY.
Are you getting the best from your suppliers?
ADDING VALUE FROM CONCEPT TO COMPLETION
Our concept-to-completion philosophy allows us to be adding value at every stage. The more we understand about your process and needs the better positioned we are to deliver quality manufactured solutions. Our professional design and engineering service, reinforced by excellent product development capabilities, ensure that your asset has the best possible chance to thrive. Our world class manufacturing process and stringent quality control produces consistent performance and outstanding value. This is underpinned by our determined commitment to continuous improvement and ongoing support to our customer's success.
TALK TO US. WE'RE LISTENING.
We understand that no two customers are the same! That's why we focus on your success.
ALWAYS CUSTOMER FOCUSED
Trusted industry wide for our reliable and efficient service, Sila prides itself in having a strong customer focus. We strive to understand our customers' requirements and continuously look for additional ways to support their corporate objectives. This partnership enables our innovative approach to drive performance improvement across various plant applications. Our focus is to always deliver improved process reliability by reducing maintenance requirements. This qualifies the efficient reallocation of resources which ultimately saves our customer's costs and improves their overall competitive advantage..
OUR SOLUTIONS
Our comprehensive set of capabilities deliver
high temperature engineered solutions that
satisfy customers worldwide.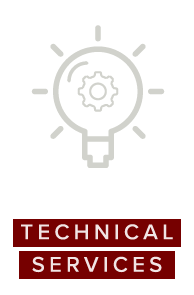 Engineering Design
Research & Development
Turnkey Projects
Installation Consulting
Why Precast?
The Precast Specialists
What is SRC
The SRC Advantage
Bonding
Casting
Gunning
Pumping
OUR PORTFOLIO
Sila offers an extensive range of products to suit your every need. With strong reference from a wide range of industries be sure to contact us to discuss your plant requirements.








HOW WE DO IT
At Sila true material improvement is something core to our belief system and is evident in our way of thinking. This is expressed through our process of continual improvement and problem solving from concept to completion and can be summarised in four simple words.
Connect, Innovate, Engineer, Deliver.
We connect with customers across the globe, providing a quality face to face service that creates a strong platform to explore and resolve key performance issues on site. We believe in a collaborative approach to achieve the best results possible.
We innovate solutions using a proven internal process and often find ourselves pioneering new technologies when presented with unconventional challenges. This focus, in conjunction with our ability to adapt and adjust, forms part of our competitive advantage, which ultimately benefits the end user.
We engineer a wide range of customised products using our established design and manufacturing expertise with the sole purpose of improving material performance and installation efficiency. By technically assessing each application on its own merit, we stand behind the fact that our products will enhance your process and deliver exceptional value.
We deliver quality solutions using an integrated approach that is proven to reduce risk, downtime, maintenance and operational costs. Our dedicated teams are always ready to engage industry with the outlook to improve your asset reliability.
WHO WE DO IT FOR
We collaborate with a wide range of industries that all use our materials in a slightly different way. This gives us a good grasp of which solutions are truly feasible and a broader view of various industrial applications. We draw on this experience to ensure that our customers have the very best product and technical guidance available to them. Through strong partnerships with our customers, we are able to integrate our services more effectively to innovate a smarter solution and then deliver it efficiently.
OUR CUSTOMERS
Established in 1983, Sila commenced as an industrial insulation business and over the last thirty-five years has evolved into a technology driven advanced manufacturer. We are a proudly Australian and privately-owned, bringing global innovation through local expertise. This has positioned us as the market leading innovator of Super Reinforced Composite and engineered shapes.
As we see the Sila name emerging in the global market, we are experiencing a real appetite for our technology driven approach. Brought together by a shared desire to innovate and engineer smarter, more efficient and value driven solutions, our team are amongst the most experienced in the world.
We are committed to delivering strong design, technical and manufacturing expertise to provide a unique range of products and services to customers worldwide. Our mission is to continue progressing our composite technology to new heights, bridging the traditional gap between mechanical and refractory engineering.
START IMPROVING YOUR PROCESS TODAY!
CONTACT US